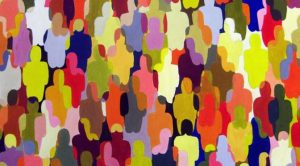 Our church hosts a variety of events on different days throughout the month. Check here to learn more about what exciting things are happening in the life of our church or wider community.
July 10, Singing & Sharing in Community. A non-religious singing group using oral teaching methods (aka – no music reading skills required!) Potluck at 7:00, Book Group at 7:15. Find out more here for the whole summer series…. 
July 14, 10:00 AM Worship & Baptism of Sabrina and Liam. We begin our series on the text of Hebrews beginning with Hebrews 1 – God has Spoken. 
July 20, Visioning Retreat for continuing and new leadership. If you were elected to a ministry, or will be continuing in your role as a ministry leader from our last congregational meeting – we are gathering together to vision and connect for the upcoming program year. Contact Pastor Sonny for details. 
July 21, 10:00 AM Worship Hebrews Series: For those being Tested 
July 21, FREE MARKET KICKOFF PARTY! Were you excited and enthusiastic about our vision to open a free market in the bottom level of our church? Join Pastor Sonny in his office after services for our kickoff part to talk about how to get this off the ground by the beginning of the year and start prepping the space and next steps. 
July 27, All Ages Canoe Trip All generations Canoe/Kayak Trip on the Cannon River, Saturday July 6th,  10:15 to around 2:30 
The Cannon River is a gentle river, making it very easy to canoe. If you have never gone canoeing before or are not comfortable canoeing, we can match you up with experienced riders. Also, we can fit three in a canoe so a middle person could just sit back and enjoy the day. We take our time paddling the short route. Expect it to take about 4 hours with stops for lunch (bring your own) and swimming. 
We will be renting from the Cannon River Bike and Canoe Rental, and using their return shuttle service. Life jackets are included, but if you have your own it's probably more comfortable. Here are  the options. Canoe (which holds up to 3 people) $40  (listed as 2 hr. 8 mile river trip on website, don't worry about the 2 hours, it's the expected time to canoe without stopping. They do not charge by the hour, they charge by the length of the route you travel. 
4 person raft $60  6 person raft $90 (Select the 8 mile river route)
Single person kayak $30.  Tandem Kaya $40 (Select the 8 mile river route) If you want to bring your own canoe or kayak the shuttle fee is $20. Please make your reservations online at  http://www.cannonfallscanoeandbike.com We plan to be on the river at 10:30 am. Meet by 10:15 at the Cannon Falls Canoe Rental, 615 North 5th, Street, Cannon Falls, MN 507-407-4111 
 Please R.S.V.P  to SueJantscher@gmail.com if you will be going so we know to wait for you.  We will be canoeing and kayaking as a group.
July 28, 10:00 AM Worship Hebrews Series: Unexceptional Jesus 
July 29th – August 2nd Pastor Sonny is in Ohio for the NGLI Institute 
August 4th, 6:00 PM Worship & Communion BBQ Hebrews Series: Earthly and Heavenly Sanctuary 
August 5th – 12th Pastor Sonny is away on Personal Vacation 
August 11, 10:00 AM Worship Hebrews Series: The Meaning of Faith 
August 18, 10:00 AM Worship we begin our series on the idea of Sabbath with Sabbath for Self. 
August 19-23 Vacation Bible School at Spirit of Life Presbyterian. New Spirit and our neighbor church in apple valley are joining forces for VBS this year. Kids entering 1st grade to sixth grade are attending from 9- 3, Kids in preschool and entering kindergarten from 9 – 12 each day. Food, fun, fellowship, and a water activity / water balloon day outside on the last day of the week! Volunteers, donations, and participating parents are encouraged contact Pastor Sonny or Sue Jantscher for more information – or grab a postcard in the sanctuary. Scholarships available, low cost, and no one turned away for lack of funds! More details to come soon. REGISTER HERE 
August 25, 10:00 AM Worship Sabbath Series: Sabbath for God 
September 1, 6:00 PM Worship & Communion BBQ – Sabbath Series: Sabbath for Community