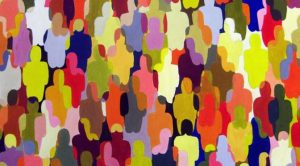 Our church hosts a variety of events on different days throughout the month. Check here to learn more about what exciting things are happening in the life of our church or wider community.
May 22, 6:30 – 8:00 PM, Immigrants and Refugees in Minnesota Event in the Sanctuary. Join us for special presenter Gail Anderson who will educate us about current immigrant and refugee populations and issues in Minnesota. A bit about Gail: "At the Minnesota Council of Churches Gail directed Interfaith and Ecumenical programming. In 2012 she lead the design of the Respectful Conversations Project, a statewide effort to bring people together across differences to discuss the proposed amendment to define marriage. She also lead the direction of Graceful Journey, a program designed to encourage people to have conversations about end-of-life decisions. In 2011 Gail was the lead organizer for Minnesotans Standing Together, a ceremony for the 10th anniversary of 9.11 held at the Minnesota State Capitol." 
May 26th, 9:30 AM Worship June 2, 9:30 AM Worship with final performance by the choir. Special Thank you & Goodbye to choir Director Jerry Barte. 
NEW SUMMERTIME WORSHIP HOURS 
June 8 – 9th GARAGE SALE New Spirit is holding a garage sale to benefit our church – and a portion of the proceeds will be donated to organizations providing assistance for refugees in Minnesota. Contact Mary Blackwell to donate, help out, and do outreach. Sale will go from 9 – 4:00 on Saturday, 12:30 – 4:00 on Sunday. 
June 9, 10:00 AM Worship Celebration of Pentecost! On this Sunday we'll have special guests Kristen Carptenter and Jesse Allers-Hatlie share about their experiences working in refugee camps around the world. We'll have a special workshop from the Minnesota Council of Churches Refugee Assistance Project about how New Spirit can step more fully into supporting our immigrant and refugee neighbors in need. 
June 16, 10:00 AM Worship 
June 22nd from 10-12:00 PM Young Kid's Story Walk 
June 23rd, 10:00 AM Worship with Guest Preacher Carly Gaeth 
June 30th, 10:AM Worship QUEER BLESSINGS  Worship Service – In honor of the month of Pride and celebrating the 50th anniversary of Stonewall this is a service exploring how our diverse sexualities and genders are blessing from God for all people! 
July 3 SINGING & SHARING IN THE SUMMER This is a non-religious, open to the whole community time of singing and sharing throughout the summer. Come for part or all of the night. Kid friendly and welcoming.
6:30 – 7:00 Using the tools of Music that Makes Community anyone and everyone is invited to a time of singing together. You don't need to know how to read music – or be a "good" singer – just enjoy making music with new friends. Drop in once, twice, or all summer long! https://www.musicthatmakescommunity.org
7:00 – 7:15 Grab some food and gather together in the relaxing atmosphere of the fireside room to talk about our books for this summer…
7:15 – 8:00 PM Community Book Group "Care Work: Dreaming Disability Justice" by Leah Lakshmi Piepzna-Samarasinha. Care Work is a mapping of access as radical love, a celebration of the work that sick and disabled queer/people of color are doing to find each other and to build power and community, and a tool kit for everyone who wants to build radically resilient, sustainable communities of liberation where no one is left behind. Powerful and passionate, Care Work is a crucial and necessary call to arms. We'll read this text together through the summer and have conversation and sparking of what care work in our own lives and relationships is like. http://brownstargirl.org/care-work-dreaming-disability-justice Email pastor@newspiritucc.org if you have questions, want to group order a book, or anything else!
July 6, All Ages Canoe Trip at Cannon Falls 
July 7th,  6:00 PM Outdoor Worship Service and Communion BBQ with special music guests – Music that Makes Community and Blessing of the Animals! 
July 10, 6:30 PM Singing & Sharing Series 
July 14, 10:00 AM Worship & Baptism of Sabrina Morris
July 17,  6:30 PM Singing & Sharing Series 
July 21, 10:00 AM Worship & New Members Gathering 
July 24, 6:30 PM Singing & Sharing Series 
July 28, 10:00 AM Worship 
July 31, 6:30 PM Singing & Sharing Series 
August 4, 6:00 PM All Ages Communion and Evening BBQ (Outdoors Weather Permitting) 
August 7, 6:30 PM Singing & Sharing Series 
August 5-12 Pastor Sonny on Leave 
August 11, 10:00 AM Worship with Guest Preacher 
August 14, 6:30 PM Singing & Sharing Series 
August 18, 10:00 AM Worship & New Members Gathering 
August 19 – 23 Vacation Bible School with Spirit of Life Presbyterian:  Sign up here: https://vbspro.events/p/events/35c1f7
August 21, 6:30 PM Singing & Sharing Series 
August 25, 10:00 AM Worship  
September 1, 6 PM All Ages Communion & BBQ (Outdoors Weather Permitting)