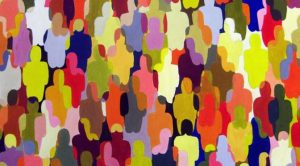 Our church hosts a variety of events on different days throughout the month. Check here to learn more about what exciting things are happening in the life of our church or wider community.
July 29th – August 2nd Pastor Sonny is in Ohio for the NGLI Institute 
August 4th, 6:00 PM Worship & Communion BBQ Hebrews Series: Earthly and Heavenly Sanctuary. All Ages worship together in the Sanctuary. This worship service we'll have a ask anything! time around religion and spirituality in place of a sermon. BBQ to follow – bring a side to share. 
August 5th – 12th Pastor Sonny is away on Personal Vacation 
August 11, 10:00 AM Worship Hebrews Series: The Meaning of Faith 
August 14, Singing & Sharing in Community. A non-religious singing group using oral teaching methods (aka – no music reading skills required!) Potluck at 7:00, Book Group at 7:15. Find out more here for the whole summer series…. 
August 18, 10:00 AM Worship we begin our series on the idea of Sabbath with Sabbath for Self & The Nap Ministry 
August 19-23 Vacation Bible School at Spirit of Life Presbyterian. New Spirit and our neighbor church in apple valley are joining forces for VBS this year. Kids entering 1st grade to sixth grade are attending from 9- 3, Kids in preschool and entering kindergarten from 9 – 12 each day. Food, fun, fellowship, and a water activity / water balloon day outside on the last day of the week! Volunteers, donations, and participating parents are encouraged contact Pastor Sonny or Sue Jantscher for more information – or grab a postcard in the sanctuary. Scholarships available, low cost, and no one turned away for lack of funds! More details to come soon. REGISTER HERE 
August 25, 10:00 AM VBS Worship with Spirit of Life Presbyterian in Apple Valley
August 26, 5:30 PM Youth Ropes course at the Lakeville YMCA. Contact Sue Jantscher or Josh Hardin to sign up. 
September 1, 6:00 PM Worship & Communion BBQ – Sabbath Series: Sabbath for Community 
September 8, 10:00 AM Worship – Sabbath for God Church Celebration! Gather with your church family to kickoff and celebrate a new year together of prayer, sharing, and support. Invite a friend or family member who doesn't usually come to this fun service. Kids and adults are invited to bring a backpack, briefcase, or lunchbag to be blessed. Sunshine school will begin on September 15th.
September 15, 10:00 AM Worship. Free Market Set Up & Organizing in the bottom level after worship services.
September 22, 10:00 AM Worship
September 29, 1:00 – 5:00 PM  Healing Minnesota Stories Tour to learn about Indigenous histories and right relationship between native & non-native peoples. email pastor@newspiritucc.org to join.