Here at New Spirit our vision is to be a place of refuge for all desiring comfort, challenge, and inspiration in the Spirit of Jesus Christ.
Our mission  is to be disciples of radical inclusivity, racial, and gender equity.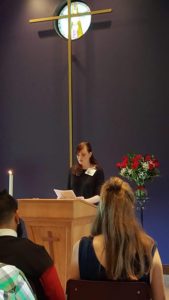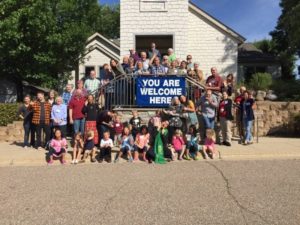 If you're looking for a church home that is engaging, creative, and connected come join us in worship on Sunday mornings! We are a small church with mighty hearts. We share out loud, pray together, and know one another by name. The sound of healthy and safe kids are welcome in our sanctuary where they have a pray-ground just for them. There's childcare available all year for worship and events. You can hear what our worship and sermons are like here. 
Every Sunday morning we gather at 10:00 AM. Kids share in worship with us, then continue in SunShine school downstairs where they pray and play. 
In between services there's a ton of church and community events, and you can subscribe to our newsletter or follow us on Facebook to stay connected. It can be a little hard to find us if you are a using a GPS – sometimes it will put you at the Super Target nearby. Instead keep to the left on Quebec avenue at the Jiffy Lube. If target is on your right, come around the corner, and we'll be right there at the end of the road waiting for you. We have ample parking, and a lift elevator if you have mobility issues. 
You can get in touch with our Pastor on Su/M/Tue/Wed through email (pastor@newspiritucc.org) or by phone (612.399.6124.) 
Here at New Spirit we… 
We sing with joy as another form of prayer
We welcome the sounds of kids as holy
We come with open hearts to new people, new beliefs, and new practices
We care about presence not perfection
We know justice is what love looks like in public
We are here with God, and God is here with us
Here you will find others who believe, "Faith is a journey, not a destination."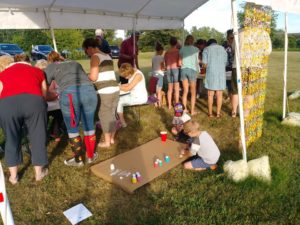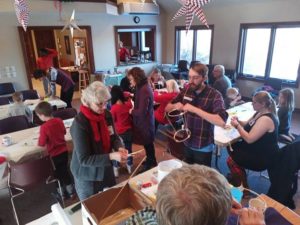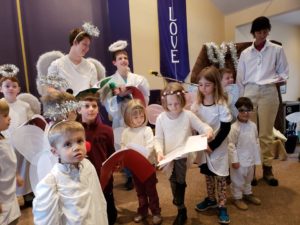 In between Sunday worship services we meet in our various ministries that serve our church and wider community. We hold youth events, anti-racism workshops, LGBTQ events, book groups, Bible study, and more. We host various community groups – and rent out space to community partners (let us know if you're looking for somewhere to rent for your group!)
Faith-full and full of questions. Singles and couples. People of all ethnicities, cultures, and races.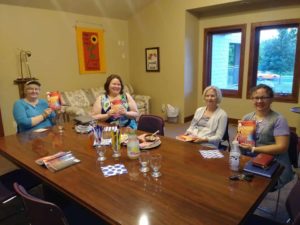 Youth and young adults. Families and empty-nesters. Queer, Gay, Trans, and straight. Elders and children. Transplants, and immigrants. Because of who you are, and where you are on life's journey – you are welcome here – and make this Body of Christ more whole and perfect.
All the People of New Spirit & Rev. Sonny Graves (he/him pronouns)
pastor@newspiritucc.org        Cell Phone (612) 399-6124 Church Phone  (952) 440-7335             Find us on Facebook 
We are a local church of the Minnesota Conference UCC 
Learn more about our denomination, the United Church of Christ.
New Spirit UCC • 14394 Quebec Ave S • Savage, MN • 55378