Hard to believe that summer is almost over. Please come visit us for Sunday worship any time – we start at 9:30 am – children stay in worship and we always have nursery care for the little ones.  Beginning September 11 – we'll have the children in worship for the first 15 minutes after which they leave for a fun and interesting learning experience.
SUNDAY, SEPTEMBER 11 – is "Rally Sunday" – a back-to-church experience.  This year we'll worship outside (weather permitting) on our beautiful property that sits at 14394 Quebec Avenue, right behind the Target on Hwy 13 in Savage.  After worship we'll enjoy a brunch followed by time for intergenerational games & lots of laughter.  We're friendly – this is a great way to check us out!  So bring your blankets, folding chairs, questions and doubts and be ready to be part of a spiritually uplifting and warmly welcoming and inclusive progressive Christian community.
No matter who you are or where you are on life's journey, you are welcome here.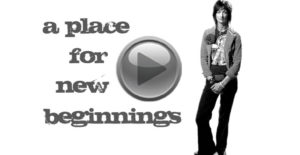 ____________________________________________________________________________________________
Welcome to New Spirit!
If you're looking for a church home or just a warm and welcoming place to be once in a while, please join us on a Sunday morning.   Once a farm house, our church is tucked behind Target in Savage.  We have plenty of parking and our building is totally accessible, including bathrooms and an elevator.  We have a paid staff for nursery care.
Come inside.  On Sundays at 9:30 am you'll find a not-so-formal worship style. We have comfortable chairs rather than pews, and an atmosphere that invites questioning. There are lots of friendly people, Sunday school for the children, great singing and plenty of hot (free-trade) coffee, usually accompanied by yummy treats.
Not sure what you believe or whether or not you believe anything?  You will find here many others with similar stories.   "Faith is a journey, not a destination."  We live that perspective.  Members come from many denominations, some have no religious background, and we have active friends of other faiths.  Our denomination's idea of a "Still Speaking God" affirms our practice of taking the Bible seriously, but not literally.  As an Open & Affirming congregation we welcome people and families of all sexual orientations and gender identities.   As best we can, we try to reach out to the community and the world, to be God's people in the way of Jesus Christ by loving others, serving those most vulnerable and working for justice and peace.  We also like to have fun!
Singles and couples.  Families and empty-nesters.  Gay and straight.  Elders and children.  Norwegian-Americans, native Kenyans and East or West Coast transplants: you are welcome here.
Rev. Rosemary Rocha, Interim Pastor
To learn more about our denomination, the United Church of Christ, click here.