New Spirit UCC is a progressive Christian community committed to living Jesus' commandment, "Love your neighbor as yourself." We welcome and celebrate people of all colors, cultures, document status, physical and mental abilities, ages, gender identities, and sexualities. We are called to be disciples of building a more just and joyful world with one another and God.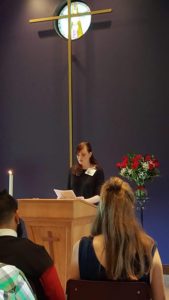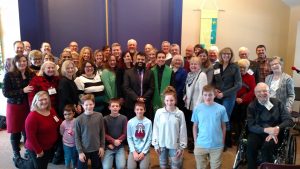 If you're looking for a church home that is engaging, warm, and vibrant we hope you will join us for worship together in God's love on Sunday mornings at 9:30 AM. All ages worship together every first Sunday of the month which is Communion Sunday. September 16 – May 30 our children leave partway through the service to learn and worship together in Sunday School. In between services there's a ton of church and community events we share in, and you can subscribe to our newsletter to stay connected.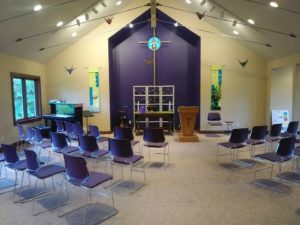 Here you will find others who believe, "Faith is a journey, not a destination." We gather as people from a diversity of spiritual roots: some of us grew up going to church, some come from no religious background, some belong to multi-religious and multi-cultural families. We practice of taking the Bible seriously, but not literally. Once a farm house, our church is tucked behind the Target in Savage, Minnesota on Quebec Ave.  We have plenty of parking and our building is fully accessible for people of all abilities, including our bathrooms (all genders) and elevator.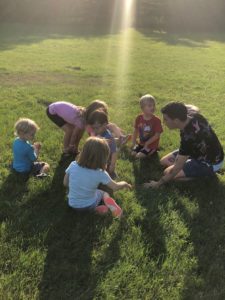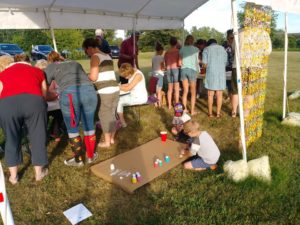 We love having kids in worship and welcome their wiggles, giggles, and joyful noise-as-prayers.  
We have nursery care available year round for infants – 5 year olds. September – May kids ages 5+ leave partway for the service for Sunday school. Every first Sunday is Communion and is an all ages worship.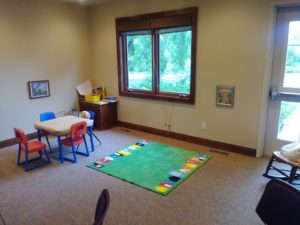 Faith-full and full of questions. Singles and couples. People of all ethnicities, cultures, and races.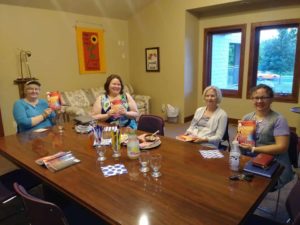 Youth and young adults. Families and empty-nesters. Queer, Gay, Trans, and straight. Elders and children. Transplants, and immigrants. Because of who you are, and where you are on life's journey – you are welcome here – and make this Body of Christ more whole and perfect.
All the People of New Spirit & Rev. Sonny Graves (he/him pronouns)
pastor@newspiritucc.org          (510) 575-7058             Find us on Facebook 
We are a local church of the Minnesota Conference UCC 
Learn more about our denomination, the United Church of Christ.
New Spirit UCC • 14394 Quebec Ave S • Savage, MN • 55378