Welcome to our church community!
I am Pastor Sonny (he/him), and I am so excited you are checking out our church.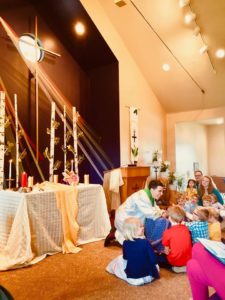 I began working at New Spirit UCC in April of 2018. The things I fell in love with about this community are their openness, warm welcome, artistic passions, big hearts, and huge love for God and neighbor. They know how to work hard, pray hard, and play hard.
I have served as a chaplain, in LGBTQSGL+ community organizations, in multi-religious work, as a clergy and Conference resource administrator, and local parish worship leader. I truly believe in the transformative power of our Christian faith for our everyday lives… and the tradition of the UCC being a radically welcoming – justice loving – God love emboldening force in the world.
I am an openly Queer and Transgender minister in the United Church of Christ and love being a resource for LGBTQ+ or people in a period of exploration around their faith. I believe that our faith can strengthen our capacity to dismantle oppression and harm in our world – and grow our vision of hope and healing as a global community. You can reach me through email pastorsonnynsucc@gmail.com, or by the phone numbers found on our homepage. I work part time in my ministry at our Church on Sunday-Wednesday.
Here at New Spirit we know ministry comes in many shapes and forms – by the hands of all members. Whether it's teaching our youngest disciples, organizing anti-racism education or initiatives, helping care for our beautiful building, or praying and singing as a worship leader… There's several ways we build community and care here. Some of these include:
Missions Ministry helps us live fully into our vision of being a people who work for radical inclusivity, and racial and gender equity. Our Missions ministry this year is led by our members  Jaime Lundquist, Stephanie Richards, Heather Winter, and Nancy Storm. 
Children Youth and Families provides a ministry of SunShine school September – May, all ages events, and youth event programming. Our CYF ministry is led by our members Sue Jantscher, Lori Timlin, and Josh Hardin.
Deacons provide a ministry of worship leadership, member outreach, organizing church coffee hour and events. Our Deacons ministry is led by members Kay Hemmen, Paul Fortune, David Deree, and Lori Schumann.
Trustees provide a ministry of stewardship, care, and maintenance for our building and grounds. Our Trustees are led by our members Verlyn Hemmen, Karl Weissenborn, Allyson Esades, Stacy Montgomery, Jamey Esades, and Sean Finnerty.
Moderator: provides a ministry of stewardship, leadership with our Board of Representatives, and the Pastor for the community and life of the Church. Our Moderator is Phil Allers-Hatlie.
Secretary records the important notes and events of our meetings and ministries. Our Secretary is Michael Stoos.
Treasurer organizes the financial business of our church and gathers our offerings each week. Our Treasurer is Cheryl Stoos.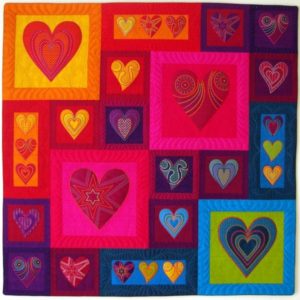 All these ministries are elected on a yearly basis, and meet together once a month as the Ministry Repsentatives meeting every other month, on the third Tuesday, from 6:00 – 8:00 pm. These meetings are open to everyone!
If you are interested in a Wedding, Baptism, or Funeral please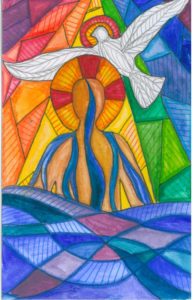 be in touch with Pastor Sonny. You do not need to be a member to inquire about holding any one of these in our space, or with the services of our ministries.